'AMBITION'S DEBT'
Feature film 2017
Set against the backdrop of a post-apocalyptic world, the story follows the downfall of Rome's most honored citizen, Marcus Brutus, as he conspires to assassinate Julius Caesar, in order to forestall tyranny and preserve democracy.
Director – Devin E. Haqq
DaVinci Resolve Color grading - Ariel Roubinov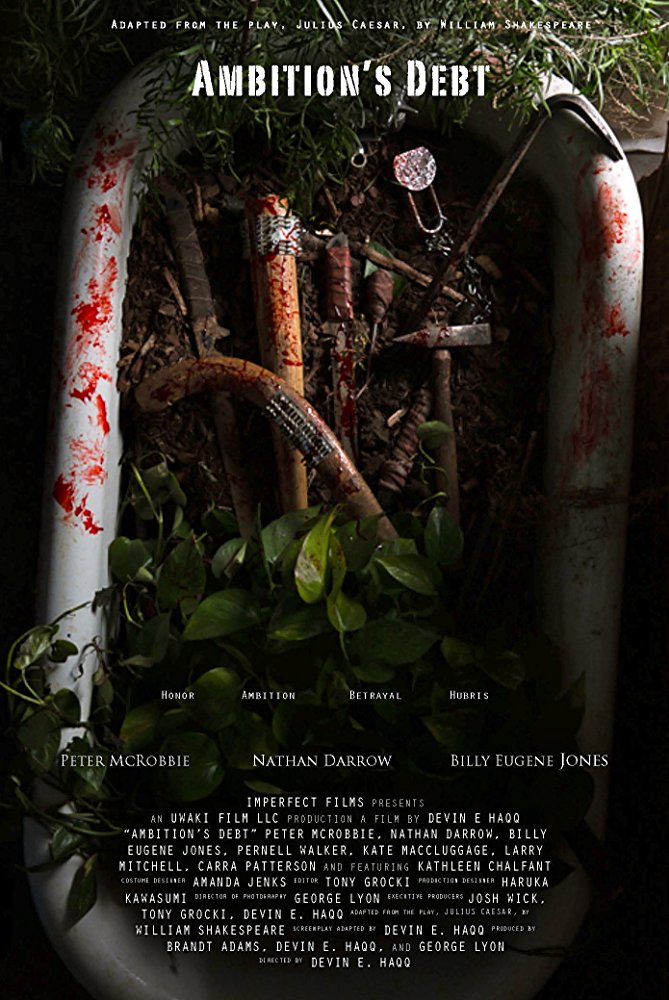 'THE PAPER STORE'
Feature film 2016
Directed by Nicholas Gray.
Film Editor and DaVinci Resolve Color grading by Ariel Roubinov.
Annalee (Stef Dawson) is an academic ghostwriter. A freelance cheat working in the shadows of a college campus. Or rather, she was, until Sigurd (Penn Badgley) books her for the entire semester. He's subcontracting his entire graduate degree.
She has reservations, but he's paying double. Besides, she can't resist the challenge. "Admit it... You ever try to lift an entire degree?"
Annalee and Sigurd become lovers. But things turn sour: "It's been all Simpsons and dirty sex." She can't end the romantic relationship without ending the business one. Secrets start to spill. Then she learns Sigurd has been recording their meetings!
When he refuses to explain, Annalee rats him out to Professor Kane (Richard Kind). Instead of the swift justice, she envisioned, however, Kane has his own idea of what should happen next. Call it extortion, call it blackmail. Whatever you call it, the ugliness is just beginning...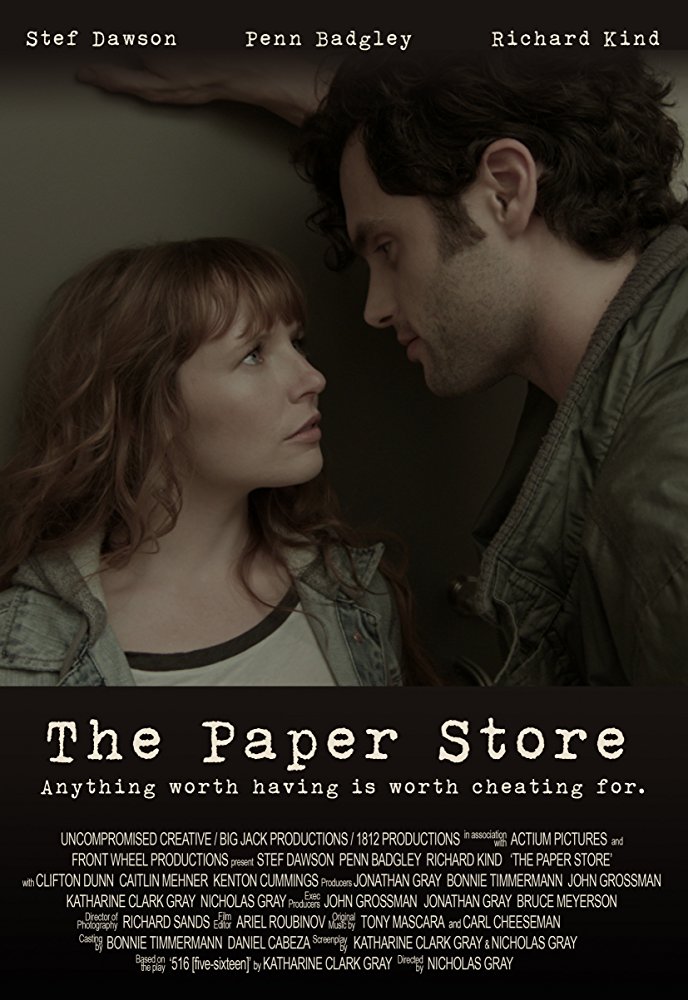 'PIZZA FICTION'
Short film - 2016
Directed by Kevin Littlelight.
Film Editor and DaVinci Resolve Color Grading by Ariel Roubinov.
A filmmaker who is down on his luck, recently dumped by his girlfriend and behind on house bills, Kevin can't seem to catch a break. The power company cuts off his power, causing his grandmother to live without her gangster movies, which motivates Kevin. In an effort to help her grandson, Flora suggests to Kevin to go down to the old neighborhood and find inspiration. He gets more than he bargained for and falls for the tough local girl at the pizzeria. But, there's a hitch. She's engaged to the rival family's son. It's more than deep dish pizza, they're in deep trouble.
'MEN'S AFFAIR' - 'AFFAIRE D'HOMMES'
Feature film - 2008
Nacer, an NYC detective whose wife was killed in the World Trade Center, lives in the suburbs with his six-year-old daughter Noor. Nacer's life intersects with Omar, a rich Algerian businessman when Noor is caught in the middle of a cross-fire targeting Omar. As his daughter's life hangs on a thread, Nacer is determined to find the perpetrators. The film is set to open intercultural discussions between East and West in an era where everything becomes a "Men's Affair.
Languages: English, Algerian, French.
Directed by Amine Kaise.
Film Editor and Color Grading by Ariel Roubinov.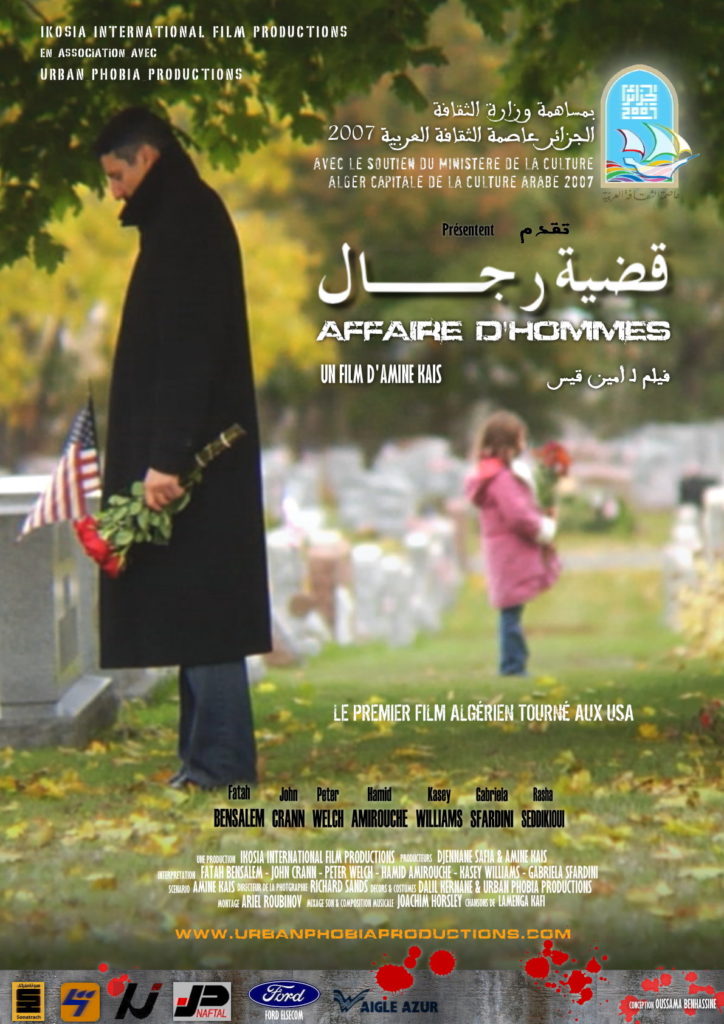 'IF YOU COULD SAY IT IN WORDS'
Feature film - 2008
Directed by Nicholas Gray.
Film editor and Color grading by Ariel Roubinov.
Winner of Derby City Film Festival 2008 for the best feature and the best film in the festival
Philadelphia love story, it follows the story of NELSON and SADIE, two very different but equally broken souls. He, a painter with undiagnosed Asperger's Syndrome, struggles to complete a triptych of Emotion paintings— emotions he understands more intellectually than intrinsically. She, a girl whose big-city dreams were dashed, is treading water in a job that's not her career, living with a roommate who's not her friend, and keeping a bedmate who's not her lover.
When circumstances bring NELSON and SADIE together, a relationship spawns from awkward beginnings. As the weeks go by, they come to share their secrets freely, though neither manages to share feelings very well. Soon the jealousies of others plant doubts in Sadie's head as Nelson becomes more and more immersed in his triptych, racing to capture on canvas what he cannot say in words. Unapologetically romantic, savagely realistic,
WORDS takes a long, hard look at the price of integrity and the illogical ways of the heart.